2021 Commencement – Faculty and TAs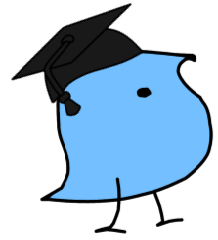 Dear Linguistics Faculty and TAs, 
Thank you for providing mentorship and education to our graduating undergraduate students over the duration of their time at UCLA. As you have been an integral part of their learning experience, the staff invite you to submit a 10-15 second video providing your congratulations and well wishes for the 2021 Linguistics graduates.  
Videos should be recorded in Zoom using one of the virtual backgrounds below, saved to the Zoom cloud, and shared with Department Coordinator. Step-by-step instructions are below. The staff will review the videos for technical difficulties and combine them for the Linguistics Virtual Commencement Ceremony, which will launch on June 12, 2021 at 1:00 PM.  
Please use the submission form below to submit the link to your zoom video. Please contact Department Technology Analyst, Mervin Yutuc, if you have technical difficulties recording your video.  
DEADLINE EXTENDED: Video submissions are due by Thursday, June 3, 2021. 
Sincerely,  
The Linguistics Department Staff 
---
How to Prepare to Record Your Message
Dress in business attire.
Practice what you're going to say.

Time yourself 1-

2

 times (videos cannot be longer than 15 seconds).

Launch a new Zoom meeting and do the following:

Select one of the approved virtual backgrounds.

Test out your camera to ensure you 

are centered

 and the lens is clean of debris.

Test out your lighting to ensure you are well lit and do not have large shadows.

Test out your audio to ensure you 

can be heard

 clearly.

Record a sample video and review it for adjustments.

Copy/paste your link into the form below.
For help setting up your video, please contact Mervin Yutuc. For all other inquiries, please contact the Department Coordinator.
We're sorry, but we are no longer accepting submission.
How to Change Your Virtual Background
Please use one of these approve backgrounds:
Click on the images above to view them at full size. While viewing at full size, right-click and select "Save image as…" to download the image to your computer. If you click on an animation, you will be directed to Box where you can download the video file. 
After you download an image, start or join your Zoom meeting, click on the arrow next to "Start/Stop Video," then select "Choose Virtual Background…"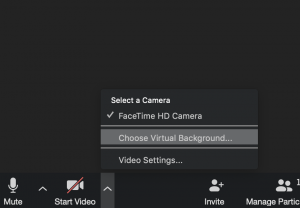 You will then be presented with a number of default backgrounds. To upload the image you downloaded from this page, click on the "+" button on the right side of the pop-up and select "Add Image."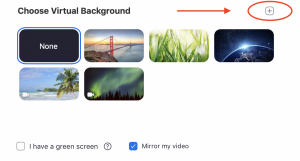 Select the image that you downloaded on your computer. If you have not already done so, turn on your video. Keep in mind that the background you choose will be your default background until you choose another. If you want to remove your background after recording your video, go back to the virtual background menu and select "None." 
How to Record a Zoom Video
Follow these step-by-step instructions for recording a video: How to video record on Zoom
How to Review and Share Your Video
Follow these step-by-step instructions for sharing your video: How to share Zoom Cloud Recordings