---
Welcome to our newest faculty member, Assistant Professor Robert Daland, who will be an important part of our department's research and teaching in the area of phonology. Robert recently completed his Ph.D. at Northwestern University under the supervision of Janet Pierrehumbert.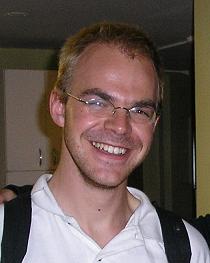 The inaugural meeting of CUSP (California Universities Semantics and Pragmatics), a conference organized on the initiative of Professor Jessica Rett, was held at UCLA on May 23-24, 2009. Here is a copy of the program of the meeting.
The series will continue: CUSP 2 is being hosted by UC Santa Cruz, Nov. 21-22, 2009; abstracts are due Oct. 4. The call and other information can be found at http://ling.ucsc.edu/cusp.
On May 9, the Phonetics Lab participated in the 2009 UCLA Day by offering a one-hour Open House. Throughout the lab, graduate and undergraduate students staffed over a dozen hands-on activity stations where visitors could, for example, make spectrograms and pitchtracks, play with static palatography, record nasal airflow, check out the online Phonetics Archive, and participate in speech perception experiments. They could even pretend to be infants participating in experiments in Professor Megha Sundara's infant lab (see next entry). This event was not only a service to the Humanities Division, but a good time for the linguists who made it happen.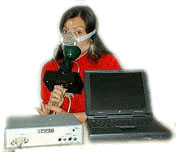 Infant Lab

The Infant Lab is now running subjects at a healthy clip. The UCLA College Report did an article on the lab and its director, Professor Megha Sundara. It included the nice picture below (click to enlarge).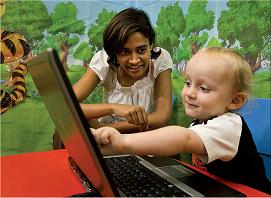 Professor Kie Zuraw has been promoted to the rank of Associate Professor with tenure. Congratulations, Kie!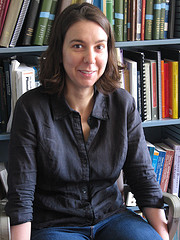 UCLA Phonetics Archive now complete
At the time of his death, the late Professor Peter Ladefoged was engaged in an NSF-supported project to digitize and post online many recordings from the Phonetics Lab's archives. In 2006, Professor Russ Schuh stepped in to see the project to completion. The UCLA Phonetics Archive, now on line, mostly comprises field recordings by Ladefoged and others, but also includes some recordings made for undergraduate term papers. Over the course of the project, many recent UCLA Linguistics undergraduates worked to digitize the audio recordings and accompanying wordlists. These are not teaching materials (not like http://www.phonetics.ucla.edu/), but rather raw unedited recordings, which are primarily intended for use by researchers (though they are also great fun to browse). Nonetheless, the Archive provided excellent materials for class assignments in acoustic analysis for Linguistics 104 in Fall 2007 and 2008. In November 2008, near the end of the project, our local radio station KPCC ran a story about the Archive.
LSA Fellows
Bruce Hayes and Edward Keenan were named Fellows of the Linguistic Society of America at the January 2009 meeting in San Francisco.
Yobe Languages Research Project
Professor Russell Schuh spent January and February 2009 in northeastern Nigeria on the Yobe Languages Research Project, an NSF supported project documenting Chadic languages of Yobe State, Nigeria. As in the past, the impresario for all activities in Nigeria was UCLA alumnus, now Professor at the University of Maiduguri, Dr. Alhaji Maina Gimba. The trip culminated in the publication of dictionaries in six Chadic language and collections of songs and other texts in each of the languages. Result of this research, including some multi-media toys, can be found at http://www.humnet.ucla.edu/humnet/aflang/Yobe/yobe.html.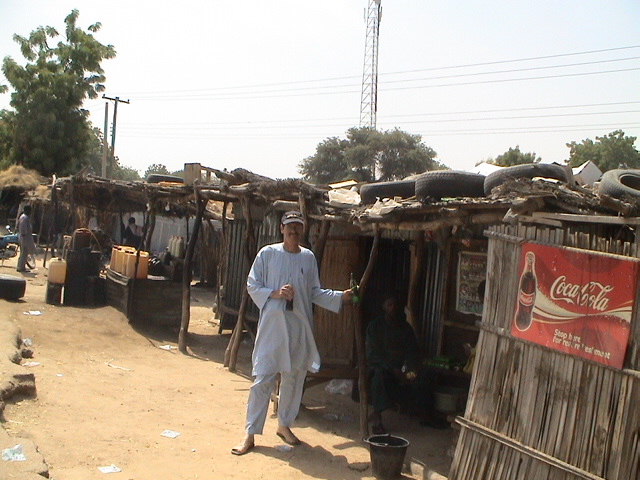 Ed Stabler and Edward Keenan will be giving a one week course this July at the ESSLLI (European Summer School of Language, Logic and Information. Their course is entitled 'Syntax and semantics from an algebraic perspective'. Acceptance of course proposals was on a competitive basis.
Greg Kobele to University of Chicago
Our 2006 Ph.D. Greg Kobele will be starting a tenure-track position at the University of Chicago. Previously Greg was at Humboldt-Universität in Berlin.
The annual Halloween Party was picturesque as always. Thanks to Kristine Yu for the photos.