Commencement

Department of Linguistics Ceremony
Sunday, June 14, 2020
Royce Hall
More details to follow as the Spring quarter approaches.
For the department ceremony, students who have declared graduation for spring 2020 and summer 2020 (or graduated fall 2019/winter 2020) are eligible for the ceremony where the Department of Linguistics' students will be walking for graduation.
5:00 pm – Robing for students in the West Lobby of Royce Hall
5:20 pm – Student processional line-up in the West Lobby of Royce Hall
5:30 pm – Ceremony begins
Keynote Speaker: Kamil Ud Deen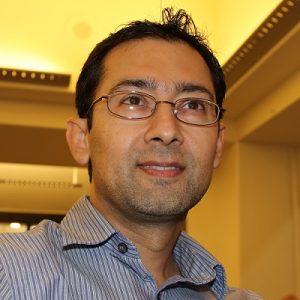 Kamil Ud Deen is a Professor and Department Chair of the Department of Linguistics at the University of Hawai'i at Manoa. Dr. Deen received his Ph. D. in Applied Linguistics, with a specialization in Language Acquisition, and his B.A. in Linguistics at UCLA. He also received his Ed.M. from Harvard University in Human Development and Psychology, with a specialization in language and culture. Dr. Deen's primary research interest lies in the acquisition of a first language. He has worked on the acquisition of inflection, both morphological and syntactic, including agreement, tense, mood, and aspect. Dr. Deen's own interests lie mostly in Thai and Swahili, and the languages of the Pacific.
For additional information about preparing for graduation ceremonies, graduates should review the Commencement Planning Checklist  Please note graduates do not need tickets for themselves; only guests will need tickets. To request accommodations for graduates or guests related to permanent and/or temporary disabilities, please email the Undergraduate SAO.
For questions about the College of Letters and Sciences Ceremony, please visit the College Commencement Contact page.