Commencement


UCLA Linguistics Commencement 2023
Please join the Linguistics Department on
Sunday, June 18, 2023
5:30 PM
Royce Hall
For our Department Graduation Ceremony celebrating our Graduating Class of 2023!
The UCLA Department of Linguistics welcomes you and your family and friends to the Class of 2023 Linguistics Graduation Commencement Ceremony, on Sunday, June 18, 2023, at 5:30 PM in Royce Hall
We look forward to celebrating our graduating undergraduate seniors (majors and minors) and MA and PhD graduate students at our department ceremony and making this day as special as it can be for those participating.
Keynote Speaker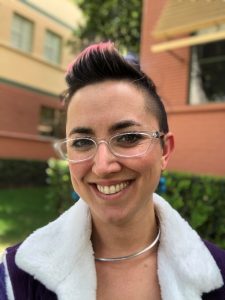 Erika Varis Doggett
Senior Research Scientist, Disney Research Studios
BA in Linguistics & Spanish, UCLA Linguistics
PhD in Linguistics, USC
Dr. Erika Varis Doggett is a Senior Research Scientist at Disney Research Studios, focusing on a variety of topics within machine learning, with special attention to computer vision and natural language processing (NLP) techniques. Recent areas of interest include natural language generation, neural style transfer, inpainting, and anomaly detection. Prior to Disney Research, Dr. Varis Doggett managed an applied research and development AI/machine learning team at Walt Disney Studios and worked in a social media startup as a computational linguist. She received her PhD in Linguistics from the University of Southern California and lectured at the University of Nevada Reno before transitioning to industry in NLP.
Undergraduate Student Speaker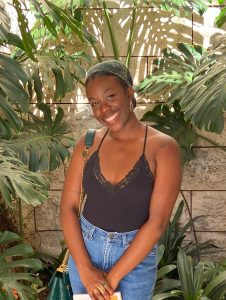 Roniyah Shasanmi
Roniyah Shasanmi is a second-year transfer student graduating with a B.A. in Linguistics and Anthropology and a Minor in French. She hopes to become a visual ethnographer because she is passionate about mixing creativity with education. She decided to pursue linguistics and anthropology because of her desire to understand people and cultures. She believes that learning about communication will help her understand why people behave the way they do and thus will help her better relate to people across cultures. Growing up, her family created an atmosphere that fostered a love of anything artistic. To this day, she enjoys drawing, dancing, singing, writing poetry, photography, and more. In her free time, she likes to do things with friends and family, from visiting museums to playing board games.