The Linguistics Department's End of Year 5K Run is an annual, end of the academic year celebration. This year the 5K run was held at Professor Emeritus Ed Keenan's home on Friday, June 14th. The 5K run includes a spirited walk and run among students and faculty, along with catering from Juan's Taco Truck, and even a gift of a Linguistics 5K event t-shirt to attendees.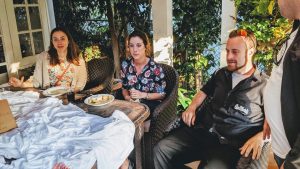 A group is pictured enjoying the outdoors celebration (from left: Nicoletta Loccioni, Victoria Mateu, Jesse Zymet).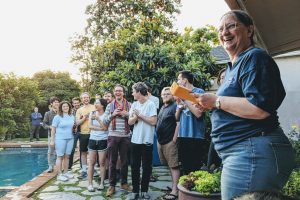 Department Chair/Professor Pat Keating hosting the annual departmental event, pictured alongside graduate students at Professor Emeritus Ed Keenan's home.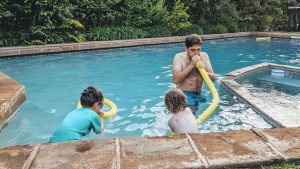 Professor Tim Hunter enjoys some pool time with the kids.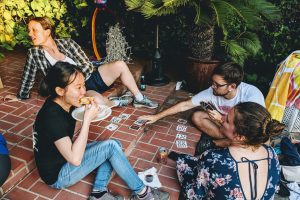 A group of graduate students mingle over food from Juan's Taco truck and a game of cards.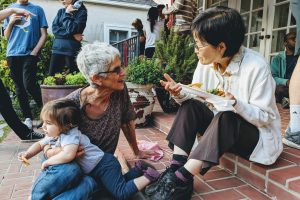 Professor Sun-Ah Jun and Professor Nina Hyams photographed catching up over food.